Basement Finishing and Remodeling in Denver, Colorado
If you are looking to Create a Fun, Relaxing Living Space in your Basement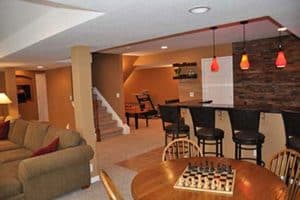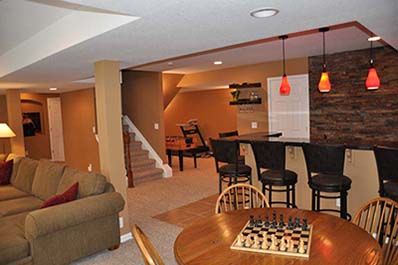 Then let Deyoung Brothers Construction help get rid of that dark unusable basement area and start your basement finishing project for you.
We have been building basements since 2002 and are just minutes away from Denver, Colorado (20 miles).
Basement Finishing Ideas for Your Denver Home
We have a lot of them, but what is most important to us is what you are looking to have done to your basement.   Here are just some of what we can do for you:
Family Room
Bedroom or Office Space
Custom Kitchen
Bar Area
Bathroom
Media Room
Storage Space
Game Room
and so much more.
No matter what your basement finishing project needs may be, we can make it happen.  Let us show you how we can help make your project ideas a reality. We are a fully licensed and insured Residential and Commercial General Contractor.
To get started, please call us at (303) 829-3374 or fillout the Get a Quote form and we will get back with you shortly.
About Denver
The City of Denver is the capital of Colorado, it is an American metropolis dating to the Old West era and is also known as The Mile High City. With up to 300 days of sunshine throughout the year, a thriving cultural scene, incredible neighborhoods of all types, and a natural beauty either in the City of Denver and the surrounding areas.  Plus, if you like the outdoors, it is a close to some of the best skiing in the world, hiking, biking and so much more.
It is also known for Larimer Square, Denver's oldest block, featuring landmark 19th-century buildings as well as the Denver Art Museum, known for its collection of indigenous works, and the mansion of famed Titanic survivor Molly Brown. 
Looking for Information on Denver, Colorado:
City of Denver
Denver Public Schools
The Mile High City
Things to Do