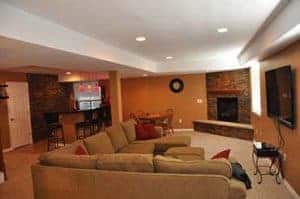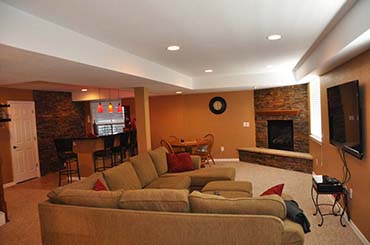 When you think about it, finishing your basement can not only increase the open space in your home it can also give your family the extra space they need. Your children can have all of their toys and games centralized in one area making for less clutter on other floors of the house.
If you have guests coming out to visit, a finished basement can be built to include 1 or 2 extra rooms along with a bathroom and you are all set for any visitors.
Also, you can add a lounge area with a Flat Screen TV, sound system and you're all set to watch a movie or sporting event.
Planning Your Finished Basement
It starts with your basement open space and budget. We can definitely help you put together a plan to get started on your finishing your basement. For ideas on some of the options on what to do, please go to our Basement Finishing page for ideas, and our blog has some great options to think about as well.
Contact us today to schedule a free consultation at (303) 829-3374, or Click Here to email us.